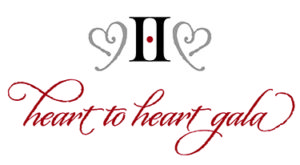 Psst…..Keep it under your hat, but we're throwing a swinging shindig at our secret "Speakeasy". No snitches allowed!
April 7, 2018
6:00 pm to Midnight
Sheraton Georgetown
A "Night at the Speakeasy" will be a roaring good time! Enjoy live music and casino entertainment, along with a delicious seated dinner.  Live and Silent Auction will be held to raise money for the Sacred Heart Community Clinic.
So kick up your heels, throw down some drinks and party like it's the 1920's.   Sponsorships are now on sale.  Tickets are $100 each and will go on sale January 1, 2018.  Space is limited and we expect to sell out.  Why not get a few friends together and come celebrate with us for a great cause.  Our annual  "Heart to Heart" Gala is our main fundraiser for the clinic.  Please help us make this our Best Year Ever!
***Cocktail or 1920's Themed attire***
(gangsters, gents, flappers, silent screen stars)
Sponsorships can be paid for in 2017 or 2018 (depending on your tax deduction preference)
2017 Tax Deduction:  Register and pay Online with the link above or print Sponsorship Packet and mail to the clinic with payment.
2018 Tax Deduction:  Print Sponships Packet and mark "Bill me in 2018" and mail to the clinic.
Sacred Heart Clinic, PO Box 5645, Round Rock, TX 78683
We are looking for volunteers for our Gala Team.  It takes many volunteers to put on this exciting event.  Whether you have a lot of time to dedicate or just a couple hours a month to help out, please consider joining our team, contact Wendi at hearttoheartgala@gmail.com for more information.
This past year's "Heart to Heart Gala" was held April 1, 2017. It was a huge success! The profits went towards our medical clinic expansion and the formation of our dental clinic. We are extremely grateful for the volunteers, donors, and guests that made it wonderful. As you can tell from the pictures from the gala, we had a great time.