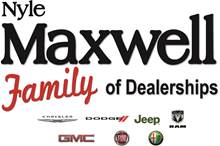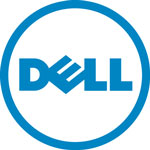 A huge thank you goes out to our community sponsors who have made our mission possible.
Anchor Ventana Glass
Austin Regional Clinic
Freddie & Wendi Baird
Dr Webb Bailey
Tom & Ann Bierschenk
Kevin & Wendi Bierschenk
Lyn and Bill Brinkman
Blue Cross Blue Shield
Breast Cancer Resource Center
Breast Cancer Survivors Foundation
Bunker Vein & Imaging Center
Robbie & Mara Burton
Central Baptist Church of Round Rock
Chasco Construction
Sherry Crockett
Tracy Davis
Dell Computers
Diocese of Austin
Emerson
Excellence Body & Paint
Eye Associates of Central Texas
Dr David Freidburg
Georgetown Health Foundation
Gibson Concrete
Greater Round Rock Community Foundation
James and Jenny Heidman
Keith Hickman
Knights of Columbus, St. William Church
Frank & Britany Leffingwell
North Austin Medical Center
Nyle & Nancy Maxwell
Maxwell Family of Dealerships
George & Deborah McLaughlin
The Moreau Family
North Austin Medical Center
Greg & Pam Rabaey
Bit & Lori Rambush
RBank
Round Rock Hospital
Round Rock Sertoma Club
Round Rock Women's Club
Seton Williamson Hospital
St. David's Foundation
St. William Catholic Church
Kirk and Ann Strozewski
Tekton Research
Total Facility Solutions
Kevin & Celina Wilson
Walmart Store # 4163
Williamson Co Health Dept
---
Construction Sponsors- Thank you for your time and dedication to make our dreams come true!
KA Hickman Architects and Interior Designers
Chasco
Bobby Frias
Anchor-Ventana Glass
Gabino Najeras and Family
Eunrique Rivera and Family
Hagood Engineering
St David's Foundation
Georgetown Health Foundation
Alan Day and Hewitt Dental
Personal Sponsors
It is impossible to put into words how thankful we are for all of those personal sponsors who have donated to our cause. YOU are the hands and feet God has called to make this clinic possible!
Heart to Heart Gala Sponsors
Thank you to the sponsors of the Annual Heart to Heart Gala! Click on this link.